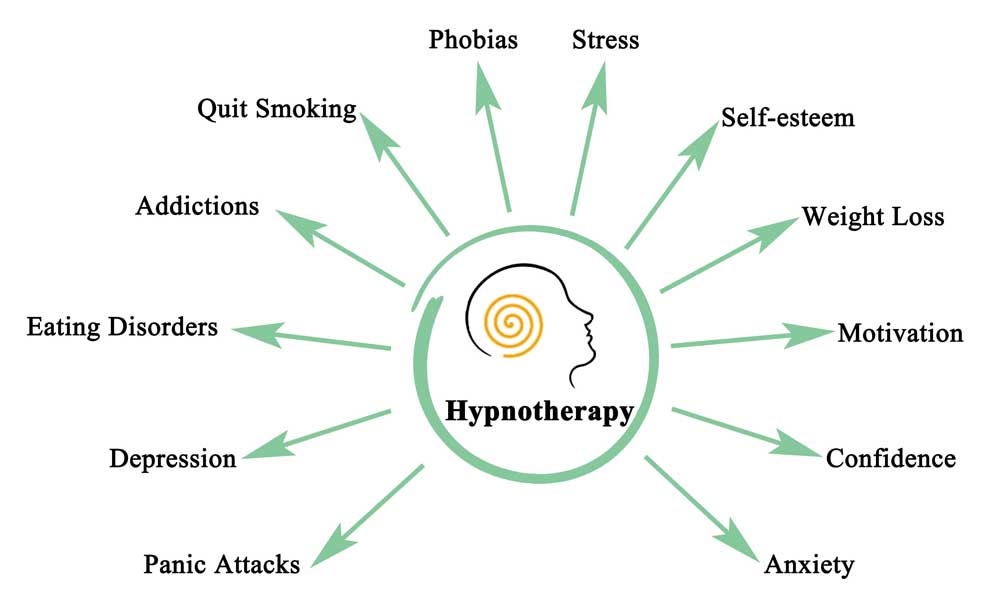 IICT (The international Institute for Complementary Therapists)
IACT (The international Association of Counsellors and Therapists)
RTT Alumni (Rapid Transformational Therapy)- Marissa Peer
Need a Hypnotherapist in Altona?
We offer Hypnotherapy in Altona to help our clients access the deep recesses of their minds and find an escape from the thoughts, behaviours, and beliefs that have been holding them back in the present from leading their desired life. While bridging the gap between your conscious and subconscious mind by inducing a hypnotic trance, our Rapid Transformational Therapy will allow you to find the root cause of everything that's troubling you in the present and pave the way towards a self that is free from inhibitions of any kind.
All our life experiences are imprinted on our minds and soul in a way that they are seldom erased. It's holding the hand of these experiences that we make our way towards our future. But sometimes, these experiences or some acquired habits or memories keep holding us back, often subconsciously. With Hypnotherapy, access your subconscious mind, decipher all that lies there and trigger a process of transformation.
So, if you are also struggling to let go of a habit, trauma, memory, and tired of having it ruin your present, it is recommended to opt for hypnotherapy from Nirmana Therapy, and go under the care of a leading hypnotherapist in Altona and find a key to a better life and better state of mind. So, if there is a habit, addiction, or a traumatic memory that you wish to get rid of contact us at Nirmana Therapy and opt for a certified hypnotherapy service.
Rapid Transformational Therapy (RTT) in Altona.
With a session in Rapid Transformational Therapy, you will take the first step towards letting go of everything that is hindering your present growth and development. From mental illnesses like depression and anxiety to habits that you cannot really traceback, Rapid Transformational Therapy will allow you to access your subconscious and help nip all the problems in the bud.
In a sense, RTT Rapid Transformational Therapy in Altona will provide you with a vantage point from where you could have a better look at your memories, experiences and understand your life's trajectory in a better manner. You know that a well-informed mind is better equipped to lead a growth-oriented life. With this understanding will begin the journey of ridding yourself of any addictions, trauma, disorders, and habits that have been stopping you from living your life to the fullest.
Our RTT service in Altona won't just offer you a momentary relief from physical or mental pain but help overcome them for life and ensure that the future that lies ahead of you is not stained with the traumas of your past. With its Command Cell Therapy, any "unfinished business" that's been holding you down will be recognized and addressed to help you get rid of any trauma associated with it. Also, it will allow you to alter your mindset and condition it to act in a certain manner. So, with me, engage in Rapid Transformational Therapy and let the healing begin.