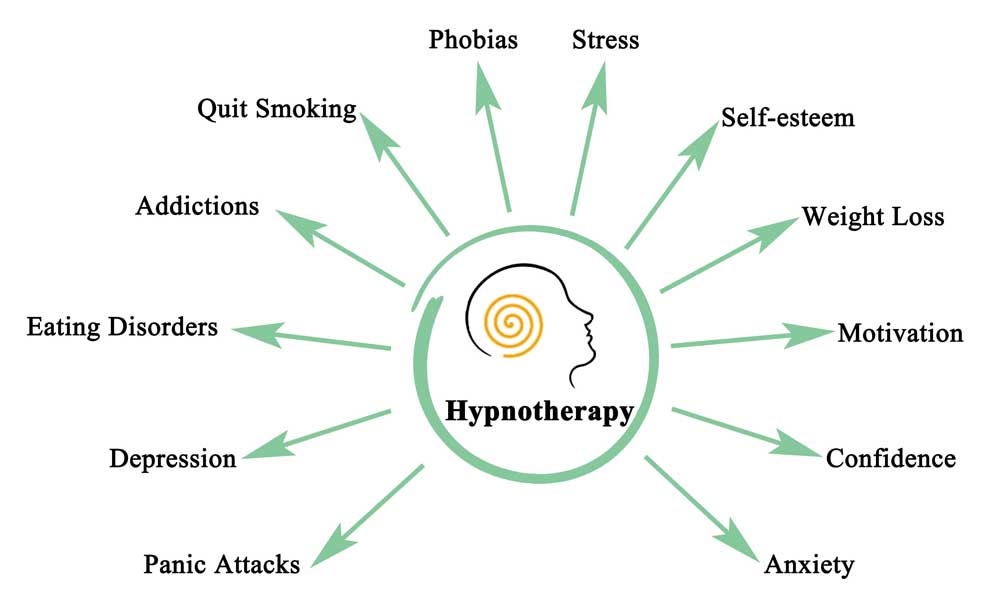 IICT (The international Institute for Complementary Therapists)
IACT (The international Association of Counsellors and Therapists)
RTT Alumni (Rapid Transformational Therapy)- Marissa Peer
Need a Hypnotherapist in Laverton?
As a certified and experienced hypnotherapist, I aim to help my clients break away from everything that's stopping them from living their life the way they want to. I connect them with their subconscious mind and help them undertake a transformational journey, whereby they accept the shortcomings of their past and from there move on to lead a life of their own choice. So, through these Hypnotherapy sessions, mark the beginning of a transformational journey that will take you closer to your dream self and help you conquer all your demons.
Communication is how you establish a relationship of understanding with anyone. But when it comes to establishing such a relationship with our own selves, we often fail. But with hypnotherapy In Laverton, engage with the positive side of hypnotherapy and connect with your subconscious for a better understanding of your own self. A fully aware self is the foundation of your progress, so access the deep recesses of your mind and arrive at a better understanding of your own self.
For curing a mental illness or to get rid of any undesirable habits, you need to first understand where they stemmed from. Through my Hypnotherapy sessions, you will delve into your past, identify the root cause of all your psychological and emotional troubles and work towards eradicating them. As a certified Hypnotherapist, I offer the best Rapid Transformational Therapy that would help you identify the causes of any emotional or mental setbacks that you are experiencing in your life. This identification will become the foundation on which you will establish a present self free from inhibitions of any kind.
Rapid Transformational Therapy (RTT) in Laverton
RTT is a therapeutic approach to Hypnotherapy, developed by Marisa Peer after 30 years of dedicated research in the field. Rapid Transformational Therapy uses trance and hypnotic conditioning to help you travel into the inaccessible corners of your mind and decipher the cause of any psychological, emotional, or physical pain that you might be struggling with, in the present. I offer Rapid Transformational Therapy in Laverton to help people bridge the gap between their conscious and subconscious minds to take them to a place from where they could take a step towards a better life by foregoing the shackles of any thought or memory that's been holding them down.
Rapid Transformational Therapy targets and transforms your mental, physical, and emotional health, and helps you discard those habits, memories, and aspects of your personality that are stopping you from being the best version of yourself. Command Therapy which comes at the core of any Rapid Transformational Therapy, strengthens your mind, enhances its control over your body, and keeps all the self-destructing habits and actions at bay. Through this technique, you address your past traumas, make peace with them and take the first step towards leading a life where your past traumas won't be stopping you from creating a better future for yourself.
As one of the best Rapid Transformational Therapists in Laverton, I guide my clients to travel into the deep recesses of their minds and help them break away from their traumatic experiences and self-destroying habits, enabling them to lead their life with confidence. Healing begins when you address and then accept the shortcomings of your past. With the therapeutic approach of RTT, take the first, meaningful step in this process..