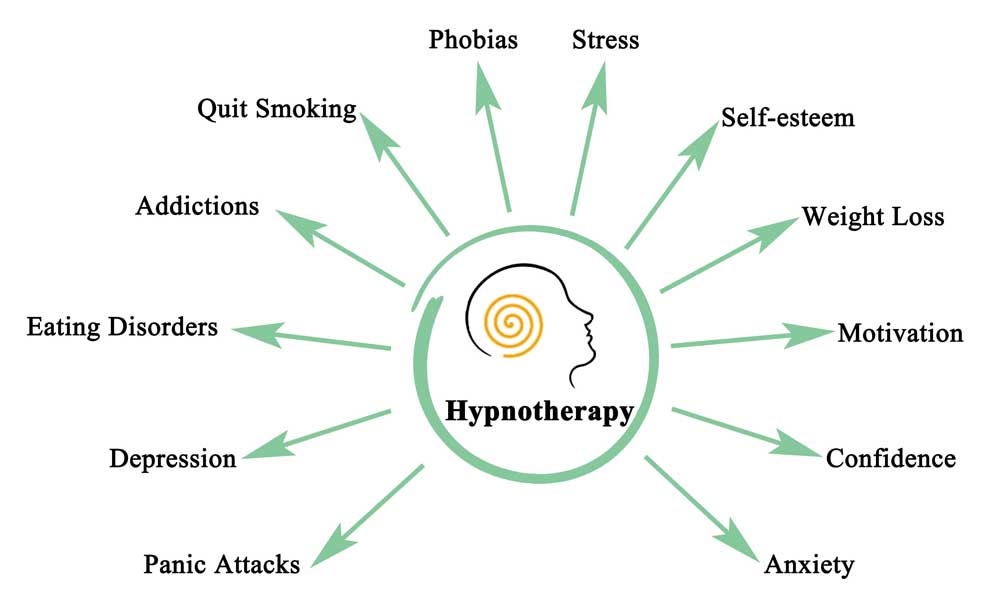 IICT (The international Institute for Complementary Therapists)
IACT (The international Association of Counsellors and Therapists)
RTT Alumni (Rapid Transformational Therapy)- Marissa Peer
Need a Hypnotherapist in Derrimut?
As a certified professional, I offer Hypnotherapy in Derrimut to help my clients address and then deal with every thought, fear, phobia, habit, or trauma that they are struggling with consciously or unconsciously. Hypnotherapy bridges the gap between your conscious and subconscious mind and allows a greater understanding of yourself and this understanding then paves way for extraordinary and unparalleled transformation.
We all have our own struggles and our very own ways of dealing with them. But sometimes these struggles are so emotionally and psychologically scarring that they begin to impact our lives negatively. They are so deeply ingrained into your minds that they often end up scarring us for life. While avoiding these struggles and resultant scars is impossible, living with them for the rest of your life is something that you can avoid. How? Through sessions in hypnotherapy.
Our Hypnotherapy sessions will help you lead a life of your choice by helping you change your perceptions and reactions to situations, get rid of physical, emotional, or psychological pain and even addictions, eating disorders, smoking, and drinking habits. So, by opting for Hypnotherapy sessions in Derrimut, you will ensure that nowhere along the way your mind will stop you from leading the life of your dreams. Instead, your mind will become the positive force that will guide you on a path towards fulfilling your goals, dreams, and aspirations.
Rapid Transformational Therapy (RTT) in Derrimut
Within the field of Hypnotherapy, Rapid Transformational Therapy is a revolutionary technique that helps condition your mind to release all the fears, thoughts, and habits that you were struggling with consciously or subconsciously. A session in Rapid Transformational Therapy takes you deeper into your subconscious than any counseling does and helps you identify and then address every thought, fear, and memory that's been controlling your life from the shadows.
As a certified Rapid Transformational Therapist in Derrimut, I can ensure that the escape which RTT offers is not a momentary but a permanent one that will extraordinarily transform your life by helping you not just face but overcome your fears. What RTT offers is a permanent escape, it doesn't make you bury your fears and traumas in some unattended corner of your subconscious mind but helps you dig them up and get rid of them for good.
Developed by Marisa Peer after 30 years of research and study as a therapist, Rapid Transformational therapy uses trance and hypnotic conditioning to rid your consciousness of your fears/phobias, help deal with mental disorders like depression and anxiety, ensuring your overall growth and wellbeing. RTT targets your subconscious and any "unfinished business" that lies there that is keeping you from moving on and leading a better life. It empowers your mind to flush out every traumatic memory and in the process helps you get rid of emotional, psychological, and physical pain of any kind.
I help my clients empower their minds and stop their bodies from indulging in any self-destructive thought or habit. Under the scope of Rapid Transformational Therapy comes Command Therapy which tells your body and mind how to react to external stimuli and by doing that helps you stay away from everything that could negatively impact you. So, your decision to opt for Rapid Transformational Therapy would mean a decision to walk on a path towards growth and development while ridding of the ghosts of your past.