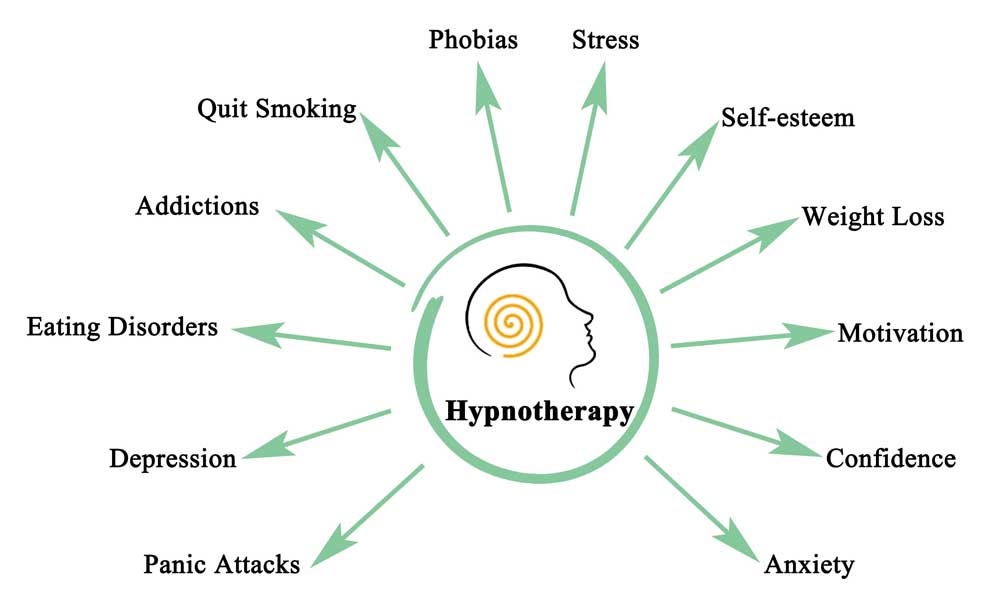 IICT (The international Institute for Complementary Therapists)
IACT (The international Association of Counsellors and Therapists)
RTT Alumni (Rapid Transformational Therapy)- Marissa Peer
Our approach towards offering Hypnotherapy.
At Nirmana Therapy, you will be dealing with one of the best hypnotherapists in Point Cook, who would assess your subconscious mind, by using hypnosis so you can understand the reason behind the unwanted behaviors of concern.
I follow a step-by-step approach, and first induce hypnotic trance with your consent. This is essentially a relaxing, meditative state that allows you to be limitless in terms of thoughts and helps us understand the reason behind your psychological concerns. Following which, as a part of the Hypnotherapy services, I will assist you in letting go of the same and provide you with motivational suggestions. I have been offering Hypnotherapy Services to clients so you can break-free from problematic thoughts, and beliefs while being in the natural state of being.
Nirmana Therapy is dedicated to create a confidential and safe space for the clients, to make them comfortable in sharing their issues and feelings. The reason we are one of the best Point Cook hypnotherapists is because we guarantee that you will be able to realise your inner power by availing yourself of our hypnotherapy services.
Be it managing addictions, phobias, stress, depression, panic attacks, PTSD, postnatal depression, loss or grief, or gaining self-esteem, confidence, and a sense of freedom, I can assist you.
What is Rapid Transformational Therapy (RTT®)?
RTT is a pioneering new therapy developed by Marisa Peer after working with individuals for more than 30 years. I provide Rapid Transformational Therapy in Point Cook with a vision to delve deep into understanding the main cause that limits your growth. I am a licensed Rapid Transformational Therapist with vast experience in assisting clients to regain their self-confidence. This is done by providing RTT (Rapid Transformational Therapy), which has been derived from Hypnotherapy, and allows me to address the reasons that may have resulted in behaviours of concerns, unwanted thoughts, or beliefs. The transformational therapy is aimed at creating a lasting impact by helping them liberate limiting beliefs so that they can live their lives to the fullest potential.
How is it like availing yourself of Rapid Transformational Therapy at Nirmana Therapy?
We understand that life is a roller coaster, and there may be situations that inculcate some kind of physical, emotional, or psychological stress. This may lead to adapting unwanted habits that refrain you from living life happily. Some of the many addictive behaviours include eating disorders, or not being able to quit smoking. As it is derived from Hypnotherapy, it adapts the positive aspects from the same and is one of the most sought-after techniques that leads to powerful results.
I take pride in being one of the best Rapid Transformational Therapists in the Point Cook region, as I have helped my clients easily get rid of their long-time addictions and change their perspective towards living life. I help empower your mind to control your actions in the right manner, help it respond and not react significantly to situations, so you do not feel depressed, anxious, or get panic attacks in any situation.
I help you deal with life as a whole, and with Rapid Transformational Therapy being one of the best therapies, you are able to heal and be free from any kind of pain.