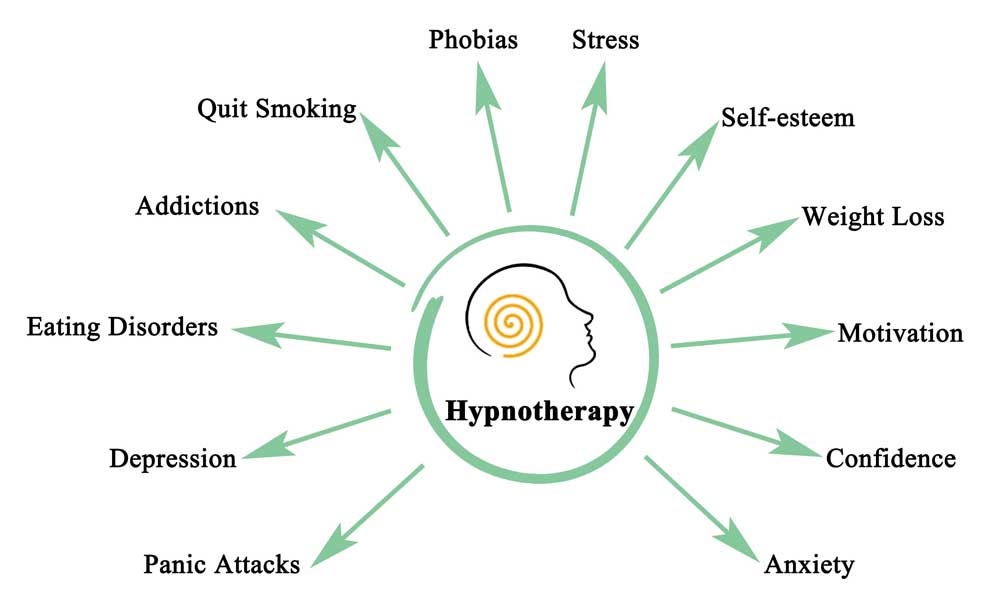 IICT (The international Institute for Complementary Therapists)
IACT (The international Association of Counsellors and Therapists)
RTT Alumni (Rapid Transformational Therapy)- Marissa Peer
Need a Hypnotherapist in Newport?
I offer Hypnotherapy in Newport to help people struggling with mental disorders, undesirable habits, and traumatic experiences lead a better life by first identifying the psychological cause of their problem and then working towards its eradication.
Life is full of challenges and fulfilling your dreams and aspirations while navigating through these challenges is indeed a tough task, more so when you have a lot of emotional and psychological baggage weighing you down. To make your journey easier, at some point you have to release this baggage, and opting for Hypnotherapy in Newport is a medically proven way to do that.
A Hypnotherapy session would allow you to create a point of contact between your subconscious and conscious mind. This contact will help you address all the unwanted beliefs, behaviours, and thoughts that are hidden in some deep corner of your mind and are negatively impacting your life from the shadows. As a certified Hypnotherapist in Newport, I will help you undertake this journey by inducing a hypnotic trance that will allow you to arrive at a state where you would be more focused, aware of yourself, and receptive to suggestions.
So, if you are struggling with a traumatic memory that is better left in the past, a habit that is ruining your everyday life, or a mental disorder that is stopping you from giving your best, opt for Hypnotherapy Services and find a release for all the problematic thoughts and memories.
Rapid Transformational Therapy (RTT) in Newport
Rapid Transformational Therapy is a therapeutic approach which while making use of the healing benefits of Hypnotherapy provides release from psychological, physical, and emotional pain and paves the way towards the kind of transformation that you always desired. Through RTT, you can finally let go of all the habits, memories, thoughts, traumas, and beliefs that obstruct your personal growth and development.
With Rapid Transformational Therapy, you won't be spending your life in the shadow of your past but letting your life take whatever trajectory it desires. As a certified Rapid Transformational Therapist, I help my clients face all the demons of their past for the one last time and then help them move on in a way that there will be no looking back, ever.
Rapid Transformational Therapy triggers a release of all those emotions that are holding you down and make space for new experiences. May it be a physical, psychological or emotional pain that you are struggling with, through RTT sessions, you will be getting rid of it all and opening doors for a better future. At the core of Rapid Transformational Therapy comes Command Therapy that will allow you to have better control over your mind and therefore body. And with this enhanced level of control, you would have more control over your life and be able to reject any habits or thoughts that could be self-threatening and compromise with the quality of your life.
Rapid Transformational Therapy targets your mental, physical, and emotional wellbeing by helping you mould your personality into a more positive version and by getting rid of addictions, compulsive disorders/conditions, and habits that are obstructing your mental wellbeing. As one of the leading Rapid Transformational Therapists in Newport, I offer the kind of therapy sessions that will help you to let go of your fears and live life to the fullest. So, join me today and engage in RTT sessions meant to transform your life for the better.