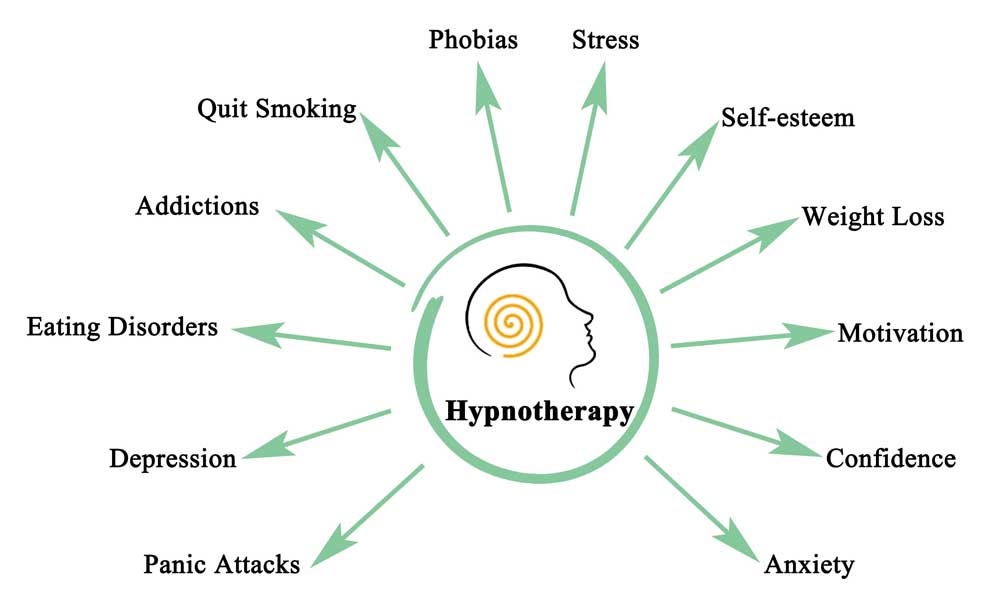 IICT (The international Institute for Complementary Therapists)
IACT (The international Association of Counsellors and Therapists)
RTT Alumni (Rapid Transformational Therapy)- Marissa Peer
Need a Hypnotherapist in Sunshine?
At Nirmana Therapy, with our Hypnotherapy service, I create a safe space for my clients where they could address all their unwanted beliefs, thoughts, habits and take the first step towards getting rid of them. Hypnotherapy induces a therapeutic trance where your subconscious mind will get in touch with your conscious mind and help you arrive at a better understanding of yourself. A fully informed self would be more equipped to handle everyday situations in the best possible manner and use them to their benefit. So, opting for Hypnotherapy is your best bet for bringing on all the much-desired changes into your life and leading a life free from inhibitions or fears of any kind.
Is there a memory or a past experience that's been holding you down? Are you struggling with some mental illness and are unable to find a cure as you don't know its root cause? With Hypnotherapy, mark a journey into your subconscious mind and understand the reasoning behind everything that's been psychologically hindering your present growth. As they say, once you have control over your mind, everything is possible. So, with Hypnotherapy, get access to every corner of your mind and from this vantage point get better equipped to control your thought processes and actions.
As the Hypnotherapists in Sunshine, I will work towards helping you cross the limits that your mind has set for you and help you live your life to the fullest. I specialize in Rapid Transformational Therapy and I help my clients transform their lives by breaking away from every negative aspect of their past. So, join me for a therapeutic experience that will lead you to a better self and a better future.
Rapid Transformational Therapy (RTT) in Sunshine
Developed by Marisa Peer after over 30 years of research, Rapid Transformational Therapy allows an individual to access their subconscious and trigger a process of transformation by ridding themselves of any unwanted thoughts, memories, and habits. By opting for Rapid Transformational Therapy, you could get rid of any physical, emotional, or psychological pain by understanding where they stem from. RTT uses trance and hypnotic conditioning to help you evaluate your experiences and thoughts to find the seed of all your present psychological troubles.
I make use of techniques like command therapy to help drive your life in the right direction while getting rid of every thought and habit that hinders your growth. RTT paves way for positive changes in your life. From curing depression, insomnia, and anxiety, triggering your weight loss journey to overcoming your fears and phobias, sessions in Rapid Transformational Therapy helps you with it all. It includes a technique called Command Therapy that empowers your mind and allows it greater control over your body, thus helping you stay away from anything and everything that is hindering your growth process.
I have helped my clients get rid of their long-time addictions, mental illnesses, and every self-destructive habit. So, if you are ready to tackle all your problematic behaviors and habits head-on and emerge as a positive and thriving individual through interactions with your subconscious mind, avail of my Rapid Transformational Therapy in Sunshine. So, join me today and let the healing begin.