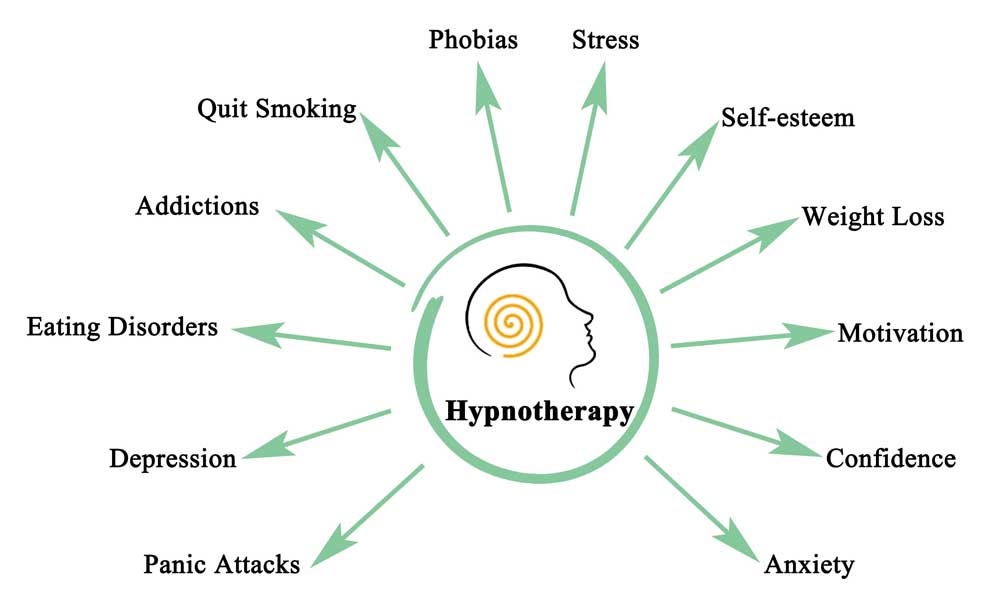 IICT (The international Institute for Complementary Therapists)
IACT (The international Association of Counsellors and Therapists)
RTT Alumni (Rapid Transformational Therapy)- Marissa Peer
Need a Hypnotherapist in Footscray?
We offer Hypnotherapy in Footscray to help our clients access the unattended corners of their minds and find a release from any unwanted behaviours, thoughts, habits, memories, and traumas that have been stopping them from living their life to the fullest. Hypnotherapy induces a hypnotic trance or triggers a process of hypnotic conditioning whereby, the gap between your conscious and subconscious mind will be minimized and lead to a greater understanding of the self and all that's been troubling it.
What is a life without struggles? These struggles are the hurdles that you cross to eventually live the life of your dreams. But they become problematic when instead of being just a roadblock become a wall that limits your potential and growth. When this happens, you have to properly navigate through it all or all your plans for your future could go downhill. With Hypnotherapy, create a vantage point from where you could access your subconscious mind, decipher all that lies there and trigger a process of transforming your mind and life.
If your life is an everyday struggle to deal with a habit, trauma, memory, and you are tired of living through the same troubles in a loop, we recommend you opt for hypnotherapy in Footscray and open the door to a mind that is free from traumatic imprints of the past. So, if there is something that you wish to let go of psychologically or mentally, contact us at Nirmana Therapy and opt for a certified hypnotherapy service in Footscray.
Rapid Transformational Therapy (RTT) in Footscray.
With a session in Rapid Transformational Therapy, a breakthrough technique in the field of Hypnotherapy, developed by Marisa Peer after 30 years of extensive research, you will be taking a meaningful step towards conquering the demons of your past and be putting your best foot forward. From mental illnesses like depression and anxiety to undesirable habits, the origins of which you cannot really pinpoint, Rapid Transformational Therapy will allow you to access your subconscious and arrive at a self, free from the traces of it all.
Rapid Transformational Therapy in Footscray will allow you to find the root cause of every psychological trouble you encounter in your life and pave the way towards a self that is free from inhibitions of any kind. With Rapid Transformational Therapy, you won't be spending your life in the shadow of your past but letting your life take whatever trajectory it desires. As a certified Rapid Transformational Therapist, I will help you break free from everything that you are struggling with and mark a new start to your life.
The physical, mental, and psychological relief that our RTT service offers won't be momentary but one that will last a lifetime. With its Command Cell Therapy, any "unfinished business" that's been holding you down will be identified and addressed to help you move on and lead a peaceful and calm life. Also, RTT can influence your mind and body to act in a certain manner. So, with me, engage in Rapid Transformational Therapy and mark the beginning of a journey towards a better you. With these sessions in Rapid Transformational Therapy, bid adieu to everything that was haunting you psychologically and was stopping you from leading a quality life.